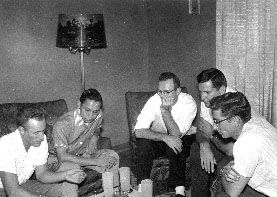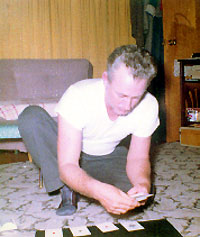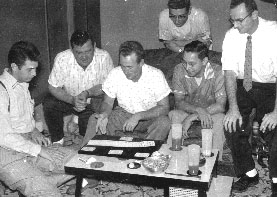 Looks as if it's Dad's turn to dazzle and amaze. Above from left, that's John Gogolak with Art center sitting next to Sam Walkoff.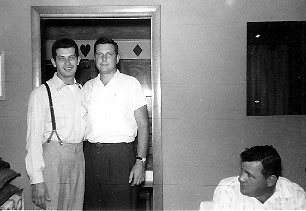 At left, Dad tries to fool someone from the audience. Don't know whose leg that is! Above, Dad by the curtains in the living room. Right: John Gogolak and Casey Balt stand in the kitchen doorway.

More recent photos at the kitchen table in Oak Lawn!

The Living Room in Oak Lawn